Summer has looked a whole lot different this year.
Many of us wish that because the weather is nice, the coronavirus will take a pause while we go outside and enjoy our surroundings like we love to do. However, as we've all learned, we have to be careful. Those same outdoor activities look very different now whether it's because of mask wearing, social distancing, new policies or lockdown measures.
Click on to see comparison images from before and after the pandemic that show how dramatically different our world looks in 2020.
Beaches before the Pandemic
Beaches are always a go-to destination during hot, sunny weather. Cool ocean water mixed with sand and games made the beach the best place to cool off during the summer! A packed beach like this, though, is something of a distant memory for many. Let's take a look at what a beach looked like when the pandemic first struck and lockdowns were enforced…
Beaches at the Beginning of the Pandemic
It is quite eerie to know the beaches were completely empty when states went on lockdown. The sun shined on the sand and probably burnt your eyes a little – an unusual phenomenon when you're not used to seeing an empty beach.
Beaches after Reopening
Beaches look somewhat back to normal, but as you can see, groups are social distancing by keeping themselves six feet apart.
Parks before the Pandemic
Going to the park to walk on the trail, play at the playground, throw the ball with the dog or do anything else was all standard for park visits during beautiful weather before the pandemic!
Parks at the Beginning of the Pandemic
Parks were empty and abandoned during shutdown. However, the bears could enjoy swinging in peace!
Parks after Reopening
Signs are everywhere reminding you to keep your distance and wear a mask. Even a walk in the park is no walk in the park anymore.
Summer Camp before the Pandemic
Summer camp was always such a fun time! You got to go away from home and do crafts, activities, and hang with your best friends. But of course, summer camps aren't exactly the same anymore.
Summer Camp after Reopening
Some camps have had success by enforcing proper social distancing, mask wearing, and hand washing. But those who haven't followed every step have experienced outbreaks at their camps.
Baseball Games before the Pandemic
America's pastime always meant crowds, concessions galore, adult beverages and losing your mind when your favorite team won, hugging and high-fiving.
Baseball Games after Reopening
Baseball looks very different. There are NO fans in the stands. Literally none. As you've probably seen if you're a baseball fan, some stadiums are filled with cardboard cutouts of fans. They're also filtering in noise like clapping, cheering and gasping that's reminiscent of a real crowd, but some people are wigged out by the fact that the sounds are all fake.
Swimming Pools before the Pandemic
Going to the pool used to be easy. All you had to do was put on your favorite swimsuit, grab the sunscreen and go. Look how closely people are laying together! No one could have predicted that one day, we wouldn't be allowed to get so cozy.
Swimming Pools after Reopening
Social distancing is a must at many public pools now. They've also made it so less people can be there at once. There are signs around many pools reminding you of CDC guidelines. It's not quite as relaxing as before when you have to think about all the rules, but I'm not mad about having more space to swim!
Water Parks before the Pandemic
Remember the endless, winding lines people waited in just to go down their favorite water slide or tube ride? Water parks are a summer activity I really miss.
Water Parks after Reopening
Many water parks are shut down, and those who remain open do not get the business they used to.
Camping before the Pandemic
Grab your tent and go outside to your favorite camp ground! No restrictions – just please don't harm the animals or steal natural property. Or, at least that's how it was before.
Camping after Reopening
When you are on your hike, they say in some states, please wear a mask. You can pitch a tent, but try to be socially distant. Also, still don't harm the animals! Camping requires a lot more thought now, though it's a good way to get away from crowds for couples needing a vacation or families looking for some nature time.
Outdoor Concerts before the Pandemic
Music festivals are a majorly popular activity during warm weather. Thousands of people gather together in gigantic crowds to see their favorite artists live. Mosh pits are pretty much the antithesis of social distancing, and people love them.
Outdoor Concerts after Reopening
Festivals are for the most part cancelled. There have been drive-thru concerts, but many still aren't sure how they feel about that.
Whitewater Rafting before the Pandemic
It's more fun to whitewater raft when you pack in as many people as possible!
Whitewater Rafting after Reopening
Each raft will have less people and masks will be strongly recommended.
Theme Parks before the Pandemic
Thrill rides, shows, food, and more were always waiting at your favorite theme park!
Theme Parks at the Beginning of the Pandemic
It is EERIE seeing an empty theme park. This is what horror movie dreams are made of.
Theme Parks after Reopening
As with everything, even theme parks aren't the same. The maximum occupancy is WAY lower. Temperature checks are done at the beginning of your day at your favorite park. Markers to help with social distancing are on the ground. It might take a while to get on a ride, but not just because of the line – it's because each ride needs to be properly disinfected before new riders can hop in.
Fourth of July Fireworks before the Pandemic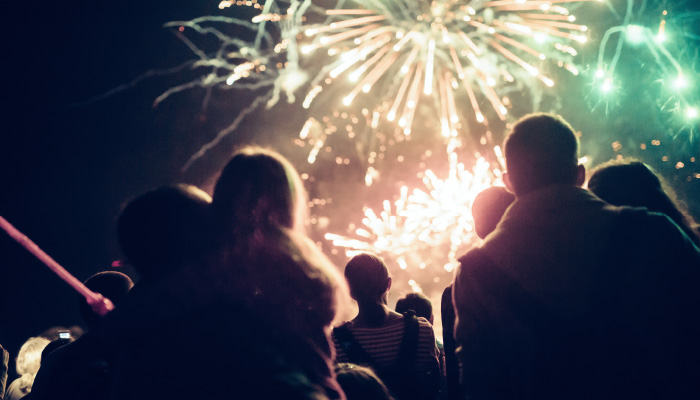 The Fourth of July is an American holiday for people who like explosions. What, that isn't what it is for? Anyways, after the sun goes down, hundreds of people go to their favorite outdoor venue to see fireworks in the sky.
Fourth of July Fireworks after Reopening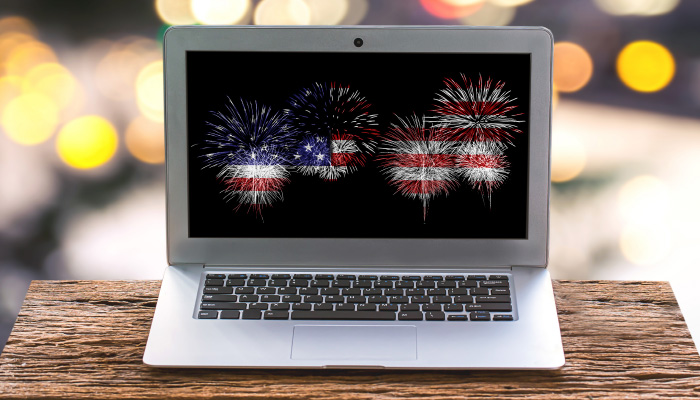 A lot of Fourth of July events were cancelled this year. If they weren't cancelled, social distancing and mask wearing was recommended. There were even livestreams of fireworks online. Yup, fireworks were being lit up for people to watch on their laptops. It's a wild world we live in!