Fall has always been my favorite season.
I not-so-secretly pine (see what I did there?) for this extra magical time of year. And how could you not love it? There's a chill in the air as trees burst with vibrant colors. There's apple cider and pumpkin spice.
Of course, most people think of the Northeast when they think about leaf peeping. But you know what? There are some really breath-taking spots all around the U.S.
Of course, this isn't a comprehensive list, but I tried to include locations across different regions of the U.S. You know, a little fall beauty for everyone!
Shenandoah National Park, Virginia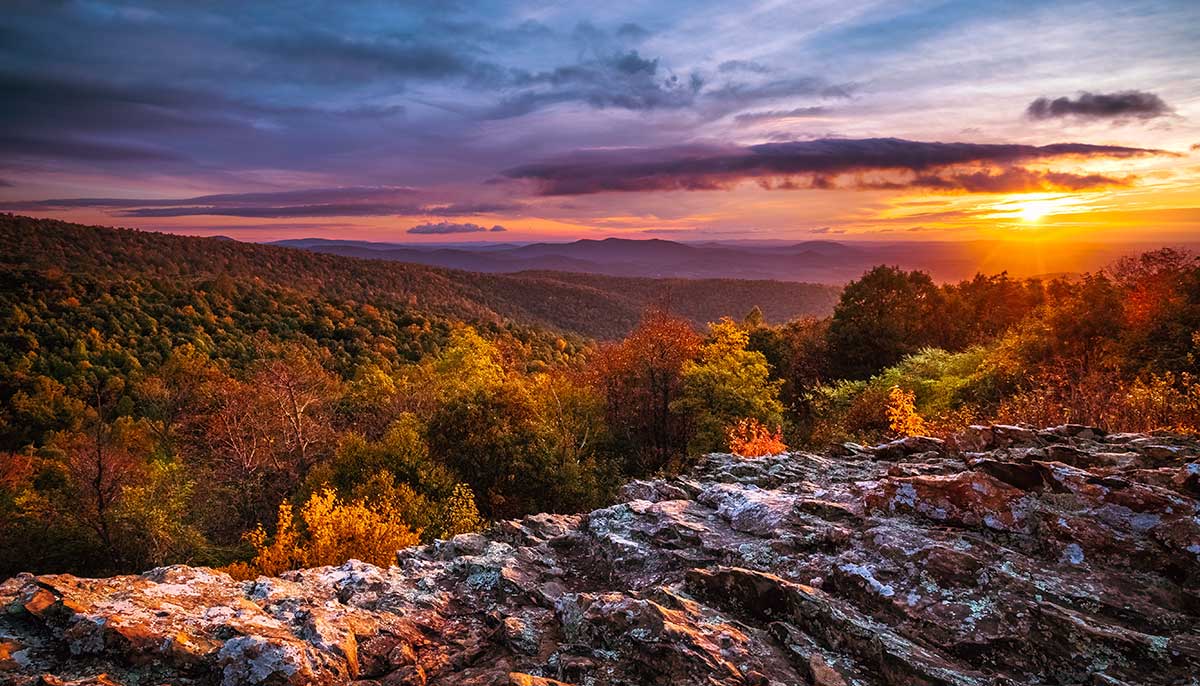 There's no better place to take a fall drive than in Shenandoah National Park. It's home to the famous 105-mile Skyline Drive, where you'll catch views of Appalachian and Blue Ridge Mountains in full fall splendor. Plus, its a great spot for camping and hiking. There's over 200,000 acres of protected lands that are home to black bears, deer, songbirds, and more.
Great Smoky Mountains National Park, North Carolina and Tennessee
If you're hoping to peep some fall foliage without extra chilly fall temperatures, head down to the Southeast. The Great Smoky Mountains National Park straddles the border between North Carolina and Tennessee, and is the most visited national park in the U.S. But the best time to visit is obviously mid-October through early November, when the ridges explode in shades of yellow, orange, and red.
Lake of the Ozarks, Missouri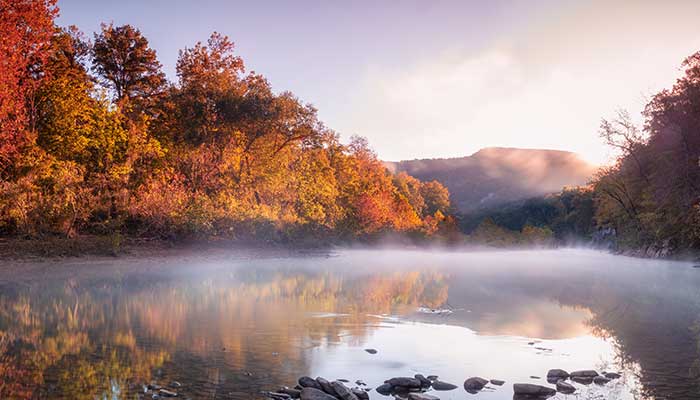 Thanks to mild weather, this popular family vacation spot offers late-season fall color. Leaf peepers will get plenty of magnificent views in the Ozarks among mountains, springs, and rivers — but the Lake of the Ozarks is the top spot. The area has more than 1,000 miles of shoreline with hickory, blackgum, sweetgum, dogwood, red maple, and buckeye trees.
Columbia River Gorge, Oregon and Washington
Located between Washington and Oregon, Columbia River Gorge is home to over 50 waterfalls. But during October and November, it becomes a symphony of fall colors, making it even more magical. Head out for some scenic hiking or biking, or do your leaf peeping from a boat in the 4,000-foot deep canyon.
Aspen, Colorado
It's pretty much a given that fall foliage is spectacular in Colorado. This is especially true in Aspen, named for its gorgeous aspen trees that turn the perfect golden yellow in the fall. So, before ski season hits, head to Aspen to enjoy the awe-inspiring views set against regal snow-capped mountains.
Stowe, Vermont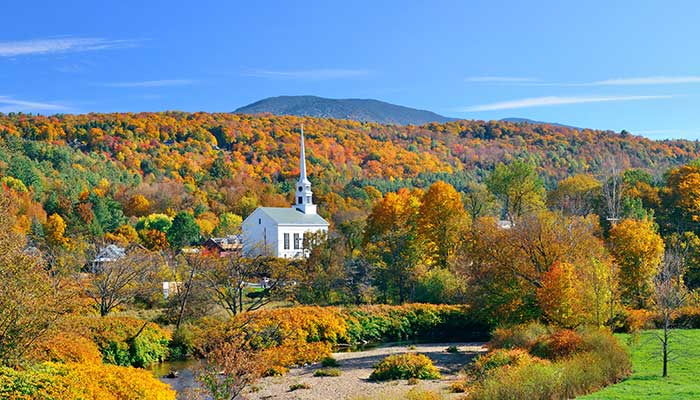 It's easy to see why Stowe, Vermont is called "Fall's Color Capital." From September through mid-October, this town at the foot of Mount Mansfield is the perfect backdrop for the most breath-taking time of the year. Plus, you can get a birds-eye view as you soar to the top of Vermont's highest peak on the Stowe Gondola KyRide.